"It's not where you start but how high you aim that matters for success." Nelson Mandela
Today, the world celebrates the life of Nelson Mandela and the legacy of service he leaves in his wake. I am inspired by his passion, perseverance, leadership, courage, determination and service to make South Africa and the world a better place.
This year, I profiled five people or programs that embody determination and passion to make tomorrow better for all living things that inhabit Earth. Below is a brief recap of the 2013 watershed heroes (please click on their names to read their full stories).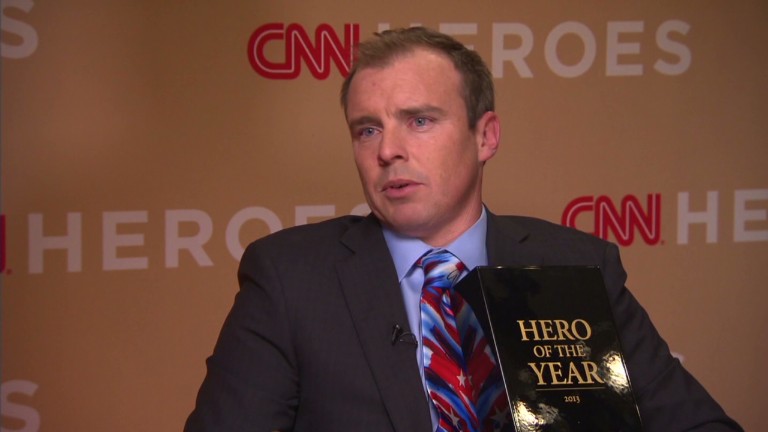 Chad Pregracke, 2013 CNN Hero of the Year – Chad started an organization Living Lands & Waters 15 years ago. He and 70,000 volunteers have removed 7 million pounds of trash from the Mississippi River and its tributaries.
Davey Rogner, Pick Up America  - Davey and all the volunteers of Pick Up America removed 201,678 pounds of garbage from American roads as they drove 3,762 miles across the United States in three years.
READY Program, Alliance for the Chesapeake Bay - The READY program, Restoring the Environment and Developing Youth, is a partnership between the Alliance for the Chesapeake Bay, Howard County, and People Acting Together in Howard (PATH) to provide green jobs for youth, ages 16-25, during the summer who work to build conservation landscapes and rain gardens.
Julie Lawson, Trash Free Maryland Alliance – Julie started the Trash Free Maryland Alliance, a group of environmental organizations, community groups and individuals committed to reducing trash in Maryland's environment and waterways.
Nathan Harrington, DC Teacher and Community Activist – Nathan leads Shepherd Parkway's efforts to clean-up National Park land in the Congress Heights neighborhood. Since 2010, hundreds of volunteers have removed litter and invasive plants from 30 acres of
forested land.
In the spirit of Alima, the watershed hero in Watershed Adventures of a Water Bottle, each of the 2013 watershed heroes are making a difference to improve the health of local and national watersheds. One voice, activism and motivation can inspire us all to make a positive impact in our local and global world, just like Nelson Mandela who leaves an indelible footprint on humankind.